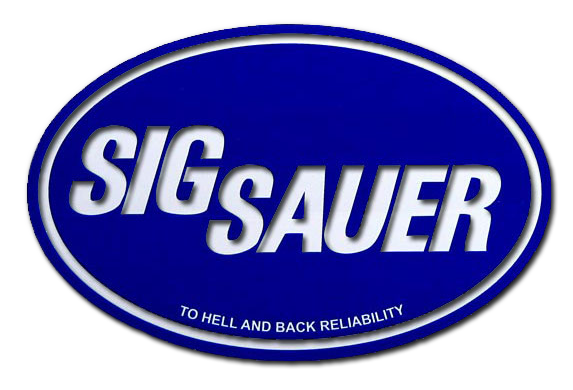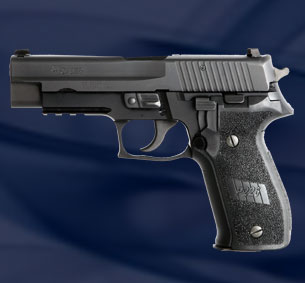 Vault Distribution is pleased to announce that we are now an authorized Sig Sauer distributor. Whether it is one of the finest firearms made, quality accessories or genuine Sig parts--we will be providing them to Canadian retailers with the same great service we're known for.
From the Sig website:
SIG SAUER® world renowned firearms are the weapons of choice for many of the premier global military, law enforcement and commercial users. High quality, ultimate reliability and unmatched performance have always been hallmarks of the SIG SAUER brand. In the USA, nearly 1 in 3 law enforcement professionals use SIG SAUER firearms. "We are proud that many elite military and government forces including the U.S. Navy Seals, the Federal Air Marshals, the Department of Homeland Security and the U. S. Coast Guard carry SIG SAUER firearms", said Ron Cohen, President and CEO of SIG SAUER.
A Few of the Products Available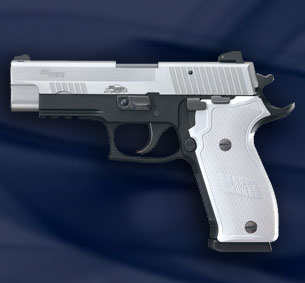 P220 Platinum Elite
The P220® Platinum Elite builds on the exceptional reputation of out-of-the-box accuracy with the addition of SIG's new Short Reset Trigger or SRT. The SRT provides you the same great safety and smooth action of the SIG DA/SA with a comfortable short reset for faster trigger return and surgical control during high speed shooting. These features include an ergonomic beavertail grip which allows you to obtain a confident grip and also permits shooters to grip the pistol as high as possible without worrying about slide bite. Front cocking serrations, front strap checkering, SIGLITE® Adjustable Combat Night Sights and custom aluminum grips complete the P220 Platinum Elite.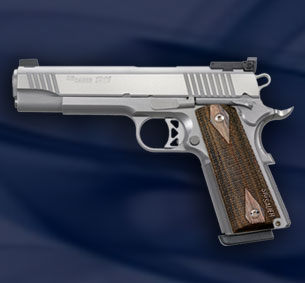 Sig 1911      
The legendary 1911 design has been brought into the 21st century with the refinement today's shooters demand. The SIG SAUER® 1911 proves that close tolerances equal complete reliability and need not be incompatible in an off-the-shelf pistol. SIG SAUER has introduced clean, distinct lines that American shooters have embraced, while retaining the crisp trigger pull, classic ergonomics, and exceptional accuracy they expect.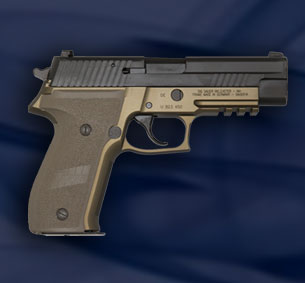 P226 Combat
Designed to meet, and exceed, rigorous military standards, the P226® Combat performs like no other .9mm available. Each pistol features the military's Flat Dark Earth finish on its alloy frame and SIG's Nitron® finish over a stainless slide. Internal parts and controls are phosphated for extreme corrosion resistance and reduced friction while the barrel is hard chromed and finished in Nitron® which easily passes the military's accuracy requirements. The P226 Combat also passes the military's 240-hour salt spray corrosion test. Additional features include a M1913 Picatinny rail, vertical front strap serrations and SIGLITE® night sights.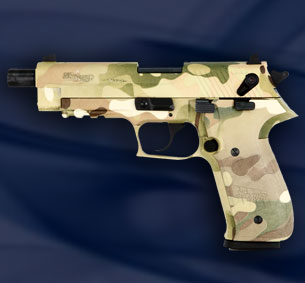 Mosquito      
The SIG SAUER® Mosquito® is available with various camo frames with a threaded barrel (M9 x 0.75). Only 90% the size of a P226®, it's the ideal choice for hours of shooting fun. It's camo coated polymer frame and integral accessory rail is ergonomically designed to enhance accuracy and provide a better all-around shooting experience. Additional features include a rugged blowback system, fixed barrel and adjustable sights. It's also loaded with safety features that include a decocking lever and the automatic drop safety you'd expect in a SIG SAUER pistol. It's further enhanced with an ambidextrous manual slide mounted safety, magazine safety and internal locking device. 
Click the images below to enlarge